Jennifer Feldmann
Assessment Content Development Specialist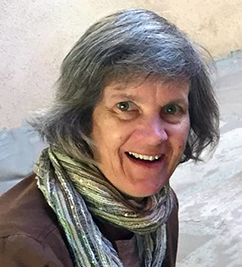 Jennifer is an Assessment Content Development Specialist. She reviews ACCESS content, helps develop ACCESS training resources and provides support for MODEL and Screener projects.
Jennifer has a Master of Arts in Teaching from the School for International Training. She has taught English in the U.S., Ecuador, Nepal and Japan. In addition to teaching, she has over ten years of experience in high-stakes test development having worked at Avant Assessment, Second Language Testing, Rosetta Stone and Questar.
In her free time, she enjoys bicycling, hiking and running.
Contact Information
jlfeldmann@wisc.edu
Phone: (608) 890-1020
Office: 1250 Ed Sciences
Current Projects
WIDA