Justine Kolb
Assistant Director of Professional Learning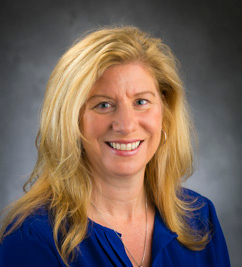 Justine Kolb is the Assistant Director of the Professional Learning Delivery Team. She leads the WIDA team of facilitators as they support consortium educators with professional learning experiences. She manages the team implementation of the Professional Learning Vision of the PL Division. Part of this responsibility includes working closely with State Education Agents to support their planning for WIDA professional learning. Justine's work has her focused in on WIDA ACCESS 2.0 and WIDA Screener.
Justine first came to WIDA as a Professional Development Outreach Specialist. She was focused on Data analysis workshops and utilized her coaching training in Ladder and CLIMBS. She is an experienced professional development specialist in the areas of the WIDA Framework, Second Language Acquisition, Common Core state standards, Student Centered Coaching, and Sheltered Instruction Observational Protocol (SIOP). Justine is expanding her knowledge of eLEarning design and implementation to assist Professional LEarning as the division transitions into providing more eLearning.
Justine received her Masters of Applied Linguistics at the University of South Florida and also holds her Educational Leadership certificate from the State of NY. Justine has worked as Professional Learning Specialist, SIOP & Literacy coach, and a Language Specialist teacher.
Contact Information
jmkolb2@wisc.edu
Phone: (608) 262-1571
Office: Ed Sciences
Current Projects
WIDA