Melissa Paton
Professional Learning Specialist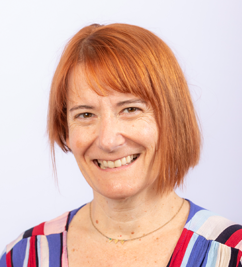 Melissa Paton is passionate about creating educational equity for English language learners. Her 15 years of teaching experience have been devoted to working solely with students with diverse linguistic backgrounds and to helping all teachers build their capacity for developing students' language within content areas. Her interest stems from an upbringing in a multilingual home where she developed an interest in language, culture and social justice at an early age.
Melissa holds degrees from UC-San Diego and Edgewood College in Literature, English as a Second Language and Bilingual Education. She is a professed math geek and enjoys working with general education teachers to address differentiation and scaffolding for language growth within content areas.
Her focus at WIDA is to bring the WIDA English Language Development Standards to life in the classroom.
Contact Information
mpaton@wisc.edu
Phone: (608) 890-3501
Office: Home based Ed Sciences
Current Projects
WIDA