Jen Aleckson
Assistant Director, Professional Learning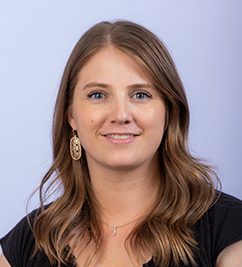 Jennifer Aleckson is an Assistant Director of Professional Learning at WIDA focused on district- and school-based professional learning. She collaborates with local education agency representatives to plan and implement short and long term professional learning goals. In addition to working with local education agencies, she leads the CLIMBS Training of Trainers program which is designed to build capacity to serve multilingual learners. Jennifer also leads the development of the programming of the WIDA Annual Conference.
Prior to her role as an Assistant Director of Professional learning, she managed state professional learning activities for WIDA Consortium member states. Prior to joining WIDA, Jennifer worked as a member services training and development specialist, continuing studies educator, and Business Education teacher.
Jennifer holds a M.S. in Education Leadership, Adult and Continuing Education from UW-Madison and a B.S. in Teaching in Business Education and a certificate in Training and Development from Winona State University.
Contact Information
jaleckson@wisc.edu
Phone: (608) 890-1812
Office: 765 Ed Sciences
Current Projects
WIDA