Lodee Arnold
WIDA State Relations Specialist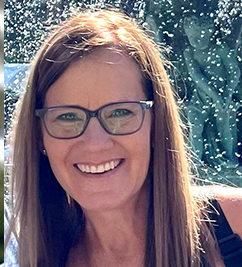 Lodee Arnold is a State Relations Specialist on the Consortium and State Relations Team at WIDA. She is the SRS Lead for the National Policy subcommittee and Accessibility, Accommodations, and Equity (AAE) subcommittee.
Lodee has a passion for improving the lives of children each and every day. This passion has driven her to education where she has been a middle school teacher, early childhood program director and program director for the 21st Century Afterschool, Title I, and Title III/multilingual learner programs for the North Dakota Department of Public Instruction for over 12 years.
Lodee holds a Bachelor's Degree in Elementary Education from the University of North Dakota, a K-12 ESL endorsement, and a Master's Degree in Educational Leadership from the University of Mary.
Contact Information
lodee.arnold@wisc.edu
Phone: (608) 265-9678

Current Projects
WIDA