Andrew Bunton
WIDA Digital Learning and Technology Manager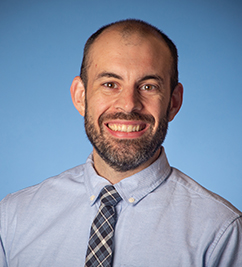 Andrew is the Digital Learning and Technology Manager at WIDA. Andrew and his team of instructional designers and e-learning specialists help support and maintain WIDA's library of online professional learning.
Prior to joining WIDA, Andrew taught in K-6 schools as a language teacher in Japan and the United States. After leaving the classroom, Andrew entered the instructional design field, serving in various roles in the higher education setting for over ten years.
Andrew holds a Master's of Education in Educational, Policy, Organization, and Leadership as well as a Bachelor's of Arts in East Asian Languages and Cultures, both from the University of Illinois at Urbana-Champaign.
Contact Information
abunton@wisc.edu
Phone: (608) 264-3596
Office: Ed Sciences
Current Projects
WIDA