Fernanda Kray
Researcher / ELD Standards Project Lead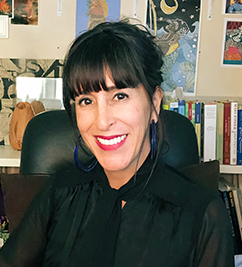 Fernanda Marinho Kray, Ph.D., a polyglot educator and researcher, leads the WIDA ELD Standards Project.
Prior to joining WIDA, Fernanda was Language Acquisition Lead for the Massachusetts Department of Elementary and Secondary Education. Over the years, Fernanda has served as a classroom teacher, instructional coach, family & community liaison, program coordinator, and member of various school and district leadership teams. Presently, she is a governing board member of the Regional Educational Laboratory Program (REL) for the Institute of Education Sciences (IES), a founding member of the multi-state REL NEI English Learner Alliance, and a founding member of the Portuguese Language Partnership for Education. Fernanda has authored an array of materials in the field of education and directed local and large-scale policy and practice-oriented projects, frequently collaborating with practitioners and scholars from across the globe.

Building on her own experience as a multicultural and multilingual learner (and formerly undocumented immigrant), Fernanda has dedicated her life's work to developing interdisciplinary critical perspectives and research-based pedagogies for multilingual learners. Her interests include the advancement of educational equity, and investigating if and how critical pedagogical spaces can exist within traditional structures of public schooling.
You can find Fernanda on Twitter @FernKray or on Facebook https://www.facebook.com/groups/LanguageCurriculum/
Contact Information
fkray@wisc.edu
Phone: (401) 226-7619
Office: Ed Sciences
Current Projects
WIDA