Julia Savoy
Associate Researcher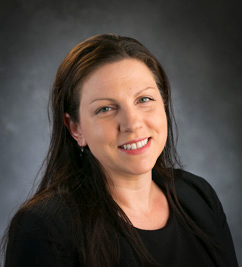 Julia Savoy is an associate researcher in the Wisconsin Center for Education Research.
Her work has addressed faculty work life, productivity, and satisfaction; diversity in higher education; academic department climate and decision-making; and the use of innovative mixed methods in research and evaluation.
Currently, she is investigating the effects of professional development participation on career pathways in higher education, especially among STEM doctoral students and early-career faculty. She also examines institutional transformation in higher education and the effects of reform efforts focused on undergraduate STEM education.
Contact Information
jnsavoy@wisc.edu
Phone: (608) 890-3929
Office: 571E Ed Sciences
Current Projects
Savoy Fee For Services Project
Completed Projects
Impact of Professional Development Programs on Future STEM Scholars: A Mixed-Methods Longitudinal Study
Talking about Leaving, Revisited: Exploring Current Patterns of Undergraduate Persistence in the Sciences